It was cold and windy outside, but I felt pretty warm on the inside since I had just finished preparing my tasty millet salad with baked carrots and goat cheese. I guess the glass of red wine also helped 🙂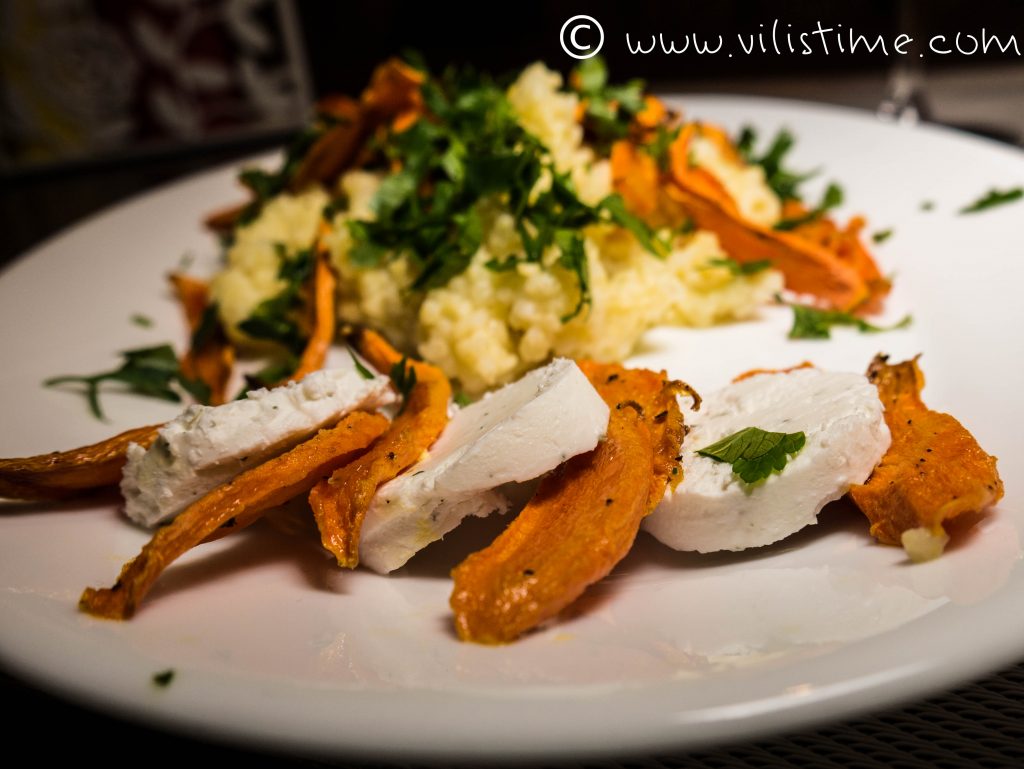 I was walking around trying to pick up everything on my shopping list which is sometimes easier said than done. To cheer myself up, I bought some of my favorite goat cheese with garlic and herbs – it's so creamy and delicious when spread on some bread 🙂
I also got some millet and started thinking about what I could make for dinner – why not combine the millet with some goat cheese and baked carrots for the ultimate treat?
Millet is a healthy cereal crop, consisting of small round seeds with a nutty flavor. It provides nice amounts of Calcium, Potassium and Vitamin B. It's also gluten-free which is great for people who are suffering from gluten intolerance. Something else which is interesting to note is that millet keeps its alkalizing properties even after being cooked – very helpful for our bodies' alkaline balance. What's not to love?
In fact, I'm even considering adding millet as part of my everyday breakfast – it is, after all, the most important meal of the day 🙂
Let's dig in to the details:
Measure one cup of millet.
Place the millet in a pot and add two cups of water. Initially set the heat to medium high, turning it down to low once it starts boiling. You can now place the lid on the pot.
After 10-15 minutes, all of the water be absorbed and your millet – done!
Here's how I prepared the carrots:
Preheat an oven to 350 degrees F / 175 degrees C.
Peel and cut 2 large carrots into pieces and place them into the baking dish, making sure to cover the dish with baking paper beforehand.
Drizzle with olive oil, season with salt, ground black pepper and garlic powder to taste. Gently toss to combine.
Bake in the preheated oven for 15 to 20 minutes.
You can now combine everything, making sure to prepare a good-looking dish – cooking is as much about looks, as it is about taste. Hope you liked my millet salad with baked carrots and goat cheese!
If you liked this content, please don't be shy – share it with your friends and make sure to like my Facebook page!
Cheers!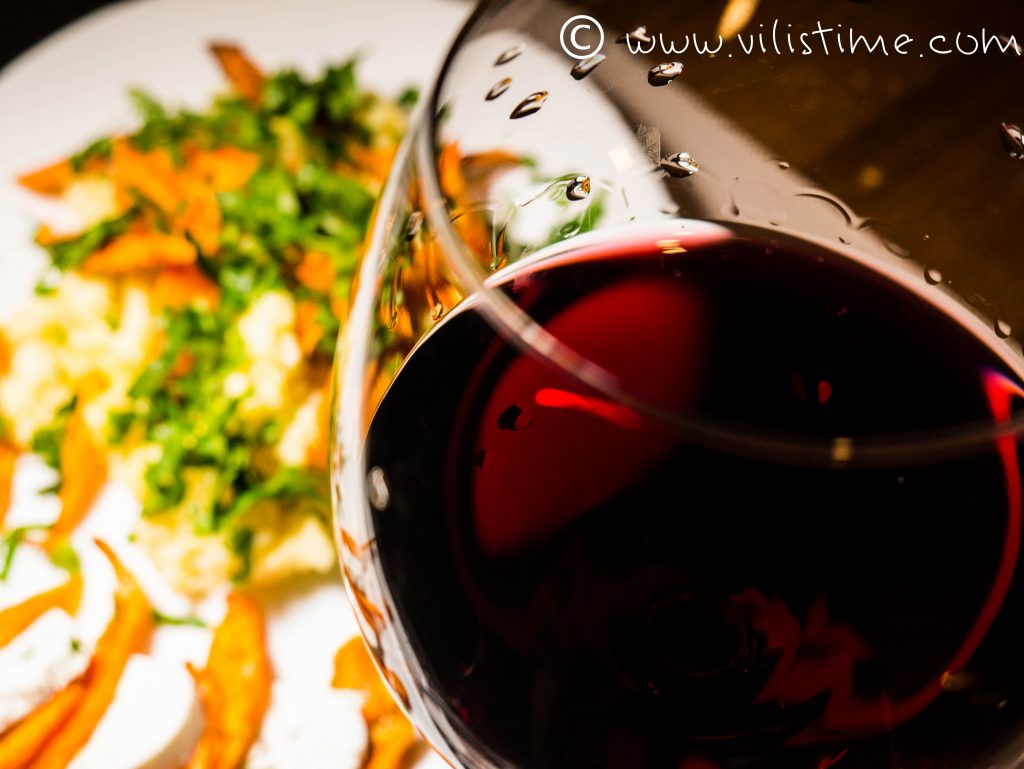 Зареждам...